Opening of the club Mafia Nikopol League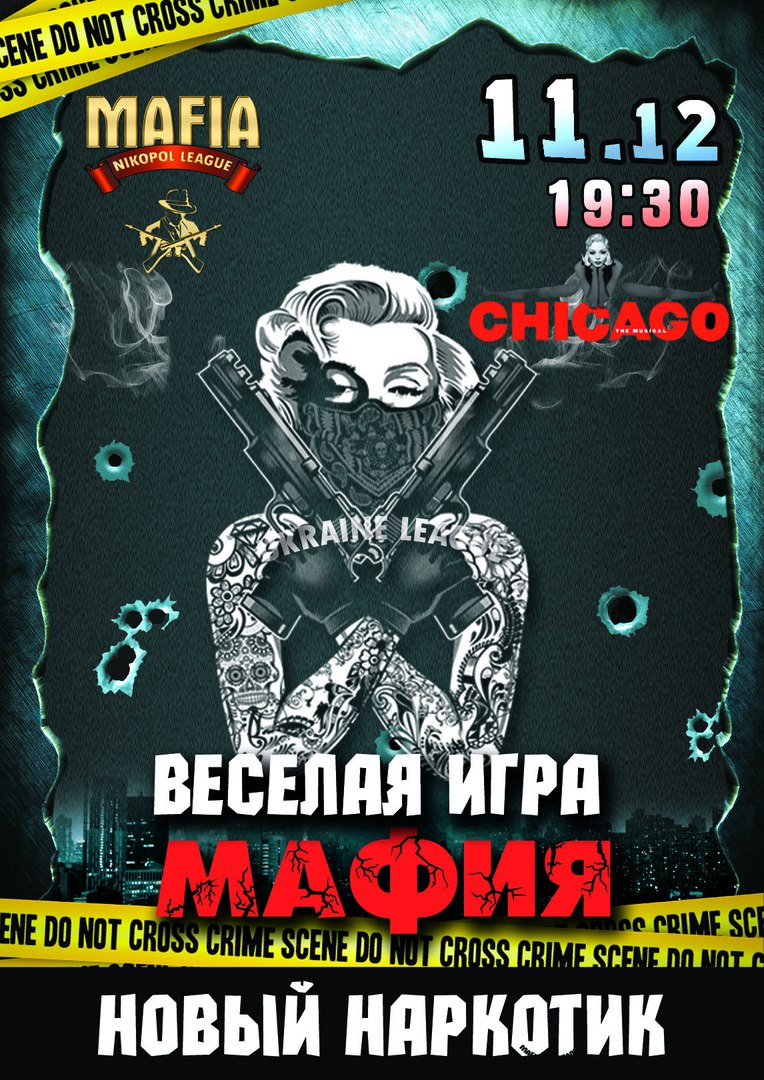 This Sunday we have the opening of Mafia Nikopol League club in one of the best institutions of the city NC "CHICAGO"
You will laugh, smile, positive emotions, good mood and a lot of blood .... civilians, we have already talked about laughter? )))
"CHICAGO" Night Club, ul. Sirko 35, Nikopol
December 11, Sunday, 19:30
The cost of the evening - 70 UAH.
Recording required otherwise place at the table do not guarantee :)
050 915 79 42 (Maxim)