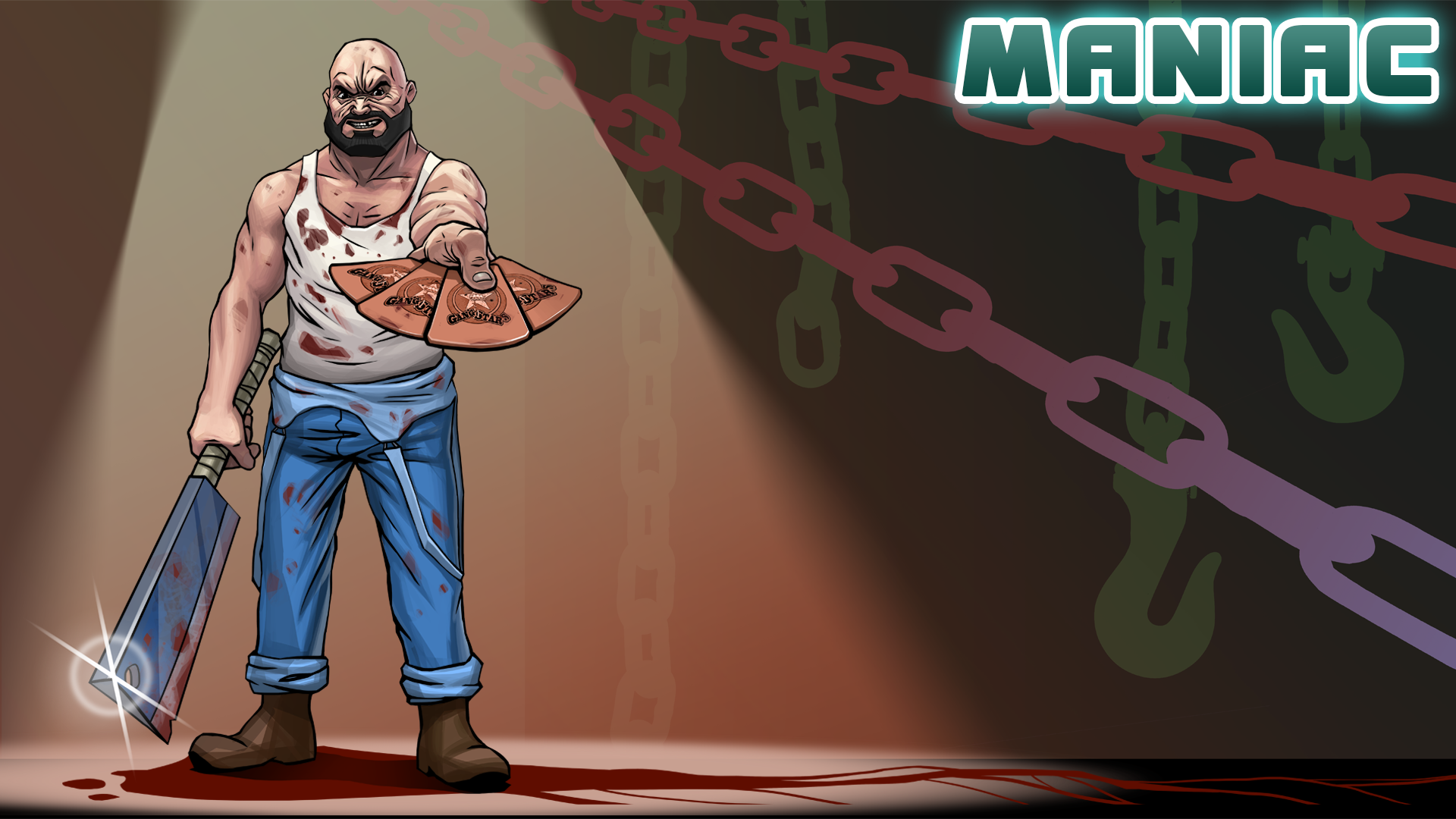 MANIAC ANTONY – The walls of his room are covered with crime police reports… The butcher knife and the hook are his working tools. Antony adores the night haunting for the Mafia, but in the fit of passion he can kill one of the peaceful citizens by accident. He is a longtime friend of Switchman Sam.
You're in a peaceful citizens team.
On the Host's command, you will take off your mask and "kill" (by pointing a finger) one of the players. In the morning the Host will reveal the victim card and you will be able to see who it is.
Your goal is to hit the Mafia at Night!